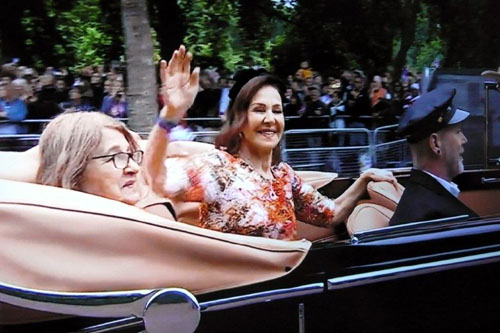 Hurst Park Automobiles are proud to have been asked to provide two Jaguar motorcars for the Queen's Platinum Jubilee Parade 'Dames in Jaguars' in central London on Sunday June 5th. The Jaguar Mk 2 Vicarage Drophead which featured Dame Leslie Lawson (aka Twiggy) and the Jaguar Mk V Three-Position Drophead Coupe featuring Dame Arlene Phillips both performed without fault. It was a privilege to have been asked to take part.
Hurst Park Automobiles Limited specialise in classic British manufactured
Sports and Saloon cars of the 50s, 60s & 70s, typically the models we sold new at the time. We also stock a selection of later, low mileage Jaguar, Daimler and Mercedes-Benz cars.